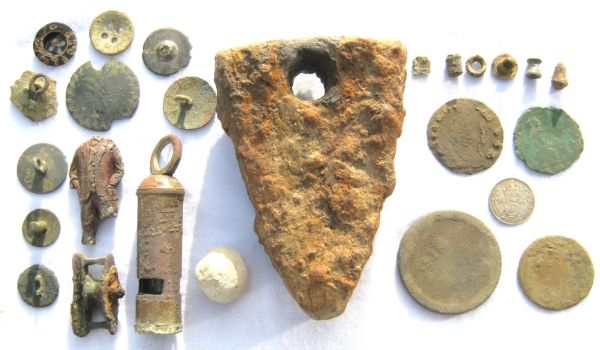 My total finds today: Buttons, Headless and Legless Lead Figure, Tiny Pulley, Whistle, Musket Ball, Iron Slug, Three Grot Coins and a Grot Cartwheel Penny, Silver Threepence and some tiny bits.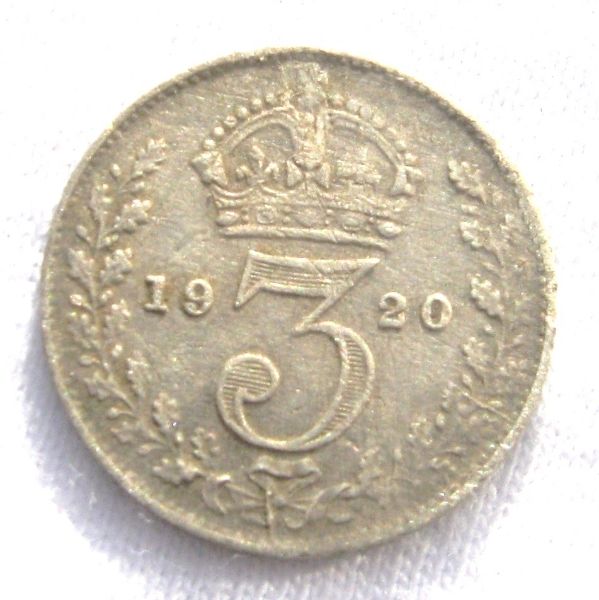 Had an enjoyable days metal detecting again today and boy was it warm. The first half of the day was turning out to be a bit of a disaster find wise as really nothing was turning up out on the big fields. As we started to get closer to the farm house so the finds started to appear
Nothing spectacular turned up but managed a few interesting bits. I was pleased with another silver threepence, this one is a George V dated 1920 in nice condition. Also I liked the Acme Referee Whistle.
That large triangular object in the center of the pic for those that don't know is what's called a Box Iron Slug. I've dug quite a few of these in my time. They were heated on a stove and once hot were placed inside the hollow of a box iron to press clothes.
I put the tiny trash bits in the pic to show just how small an object the Deus can find. I was very impressed.