As you can see in the photo above I had another bountiful day with a total coin count of 96.... One coin short of my record 97 yesterday. Wish I stayed there just a bit longer now. The coins again are a mixture of decimal and pre-decimal.
There was a lot of old pennies and halfpennies. Here is a photo of the silvery coins. Florins x2, Shillings x3, Sixpences x7 and 3 Thruppeny Bits.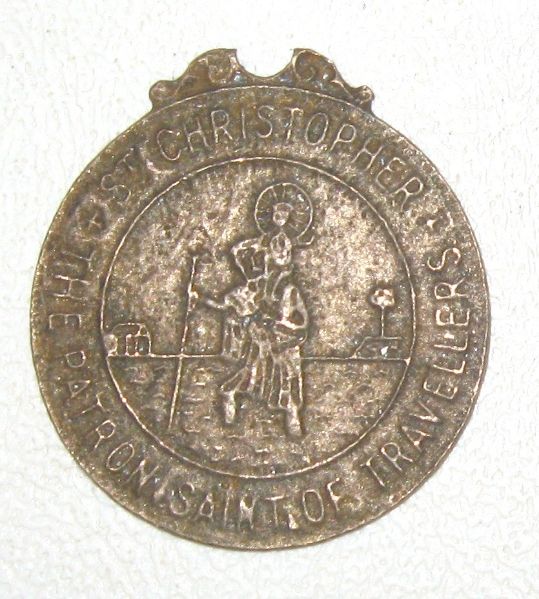 This St. Christopher turned up which I think is very nice. Shame about the broken eyelet on the top. It really looks gold in colour in real life but I'm not sure, there's no marks. I always say if you doubt its gold, its normally not. As for age I have not got a clue. This is the third St. Christopher I have had off this beach inside a week, the other two were silver. All in all a nice find.
Now these two beauties I've saved for last. I was over the moon to find another two rings. Both a bit battered from their time in the sea, but always nice to find silver in any condition. Like the other three rings I found yesterday they are both very tarnished and need a good clean to really show them off. Again I can't see any marks on them.
Can I get to the beach tomorrow, not sure and will have to play it by ear. I've convinced my missus that this is all a freak of nature and the beach being stripped of sand like it is may never happen again in my lifetime. I've had to promise to make it up to her.