Thanks to a fellow detectorist on the MDF Metal Detecting Forum the mill token has been identified as a Cornish Penny Token.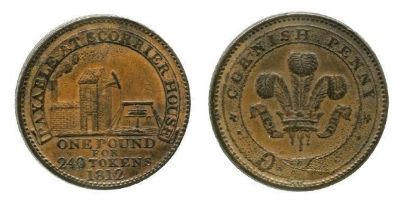 I had a very enjoyable day today out on a farm in Cornwall with my Nokta velox One and large coil. The weather was perfect, the scenery stunning and the ground conditions excellent. The only thing missing was some stunning finds but hey ho, you can't have everything can you. Must have walked miles up hills and down dales and am feeling it tonight. On top of the biggest steepest hill there I stopped for a drink and a smoke and then made my way back down as it was getting late into the afternoon. It was after coming all the way back down and climbing up another hill that I realized I had left my baccy tin up there with about half an ounce of baccy in it. I looked across the valley and thought, na, can't climb that again, and left it up there.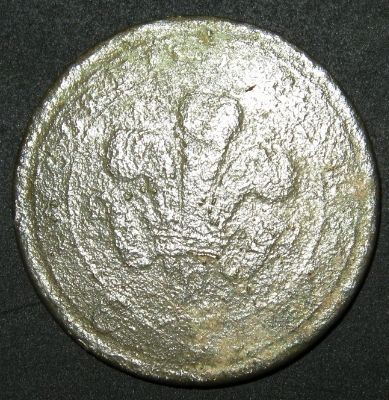 I did manage a rather interesting coin, in fact I'm sure its a mill token. very worn but I can just make out a building on one side with the words 'ONE POUND' and on the other side I can see the word 'CORN' and showing a plume of feathers. The rest is just to faint to read. A large coin or token at a diameter of one and a quarter inches and quite thick.
The farm was around 300 acres and I tried to cover every inch of it. I know that's not the way to go tearing around like a headless chicken but I had so much to choose from and I didn't know when I would be able to have another crack at it. First I was shown a ploughed and rolled field and what an experience that was.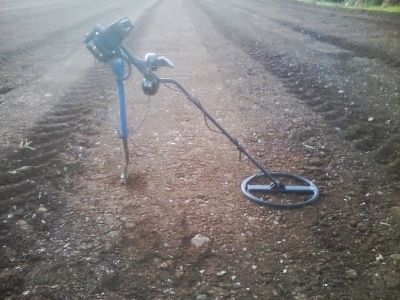 First time I have ever stood on a ploughed and rolled field. It was like detecting on a carpet and the soil was so fluffy and easy to dig. This is where I found the mill token along with a couple of grots. If this farm was an ongoing permission for me I think I would have stayed all day on that rolled and ploughed, as I said it was such a treat to detect on and soon it will be seeded and gone for months.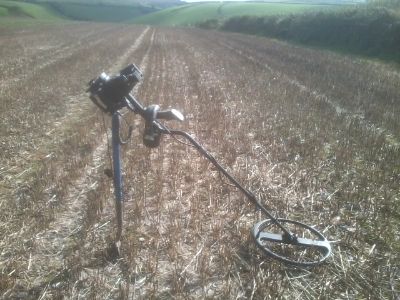 Next I had a go on a stubble field. been on one of these before and the stubble on this one could have rotted a bit more as it was hard to get the coil to the soil in a lot of places. But managed to winkle out a couple of grotty coins. Wasn't really an ideal setting for my large Velox coil. I did take my standard coil with me but that was in the car parked way back at the farm house.
And last but not least, the 'ol pasture. This is what I am used to. Here again the grass could have been a bit shorter but am not complaining, managed a couple more grots out of it.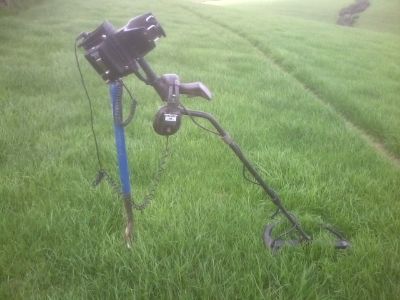 Leaving the fields at around 5.30pm the farmer was still hard at it ploughing a field while his wife was in another field driving a tractor pulling a roller. They sure put the hours in. I thanked them both for a very enjoyable day and told them it was so hard to leave some perfect metal detecting conditions but alas, I was nackard. I wished them well and made a point of saying, "Hope to see you again soon"...