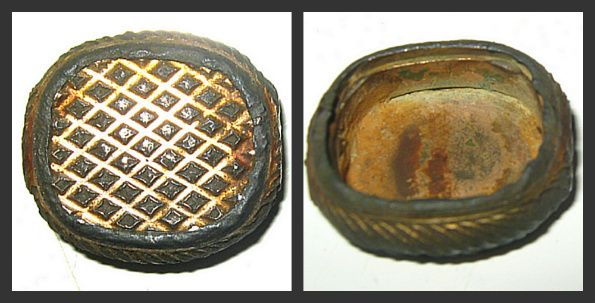 Only just got around to doing a post of my metal detecting trip last Sunday because of long stints at work. I was out again with my Nephew on his pay permission. It was very slow going with any finds few and far between. Up until yesterday I thought I had not found anything interesting, until I got the above object identified. It turns out it could be a guilded 18th/19th century Fob Seal. If so a first for me so chuffed with that. My other finds were just run of the mill but always nice to find something.
My other finds: An iron slug, couple of buckles, penknife, two musket balls, the possible fob seal, three grot copper coins, and a few buttons.
My nephew stole the show again with another hammered coin, and what a beauty it was. An Elizabeth 1st hammered three pence dated 1580 with lovely deteail, shown below.