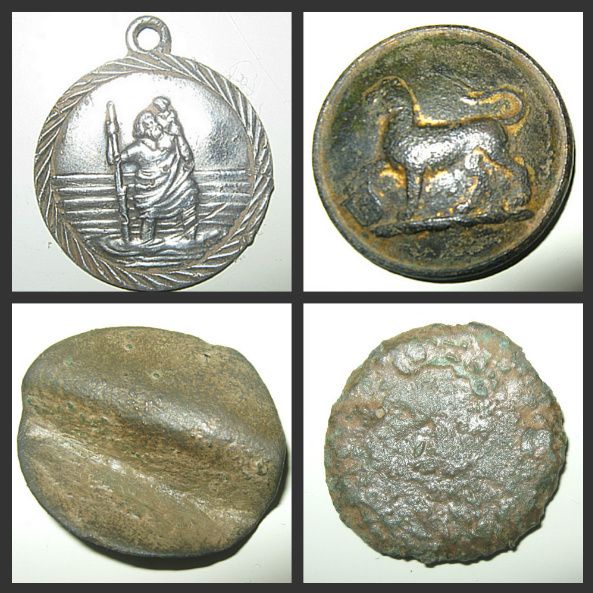 My best four finds: Silver St. Christopher, Livery Button, Love Token and Roman Grot.
Yesterday I was out with my nephew all day on one of his pay permissions and had a good time hunting. The best find of the day was made by him, being a tiny silvered hammered coin, but I had four finds I was happy with. The first place we hit was the field where I dug four Roman grots a couple of weeks ago. I did manage to dig another Roman grot but that was all that came out so we moved onto the other fields. It was slow going at first, walking what seemed miles over large fields that were very quiet. It was well into the afternoon when things picked up.
Total finds for the day.
While detecting along the top of a large sloping field I started to dig a couple of Georgian copper grots and a lot of buttons. A good sign of a bit of activity, so we concentrated on that area.
It paid off, as that's where I dug the silver St Christopher, the Livery Button and the Copper/Bronze Love Token. It was also the area my nephew dug his hammered coin.
Nephew's Hammered Coin. His first hammered this year.