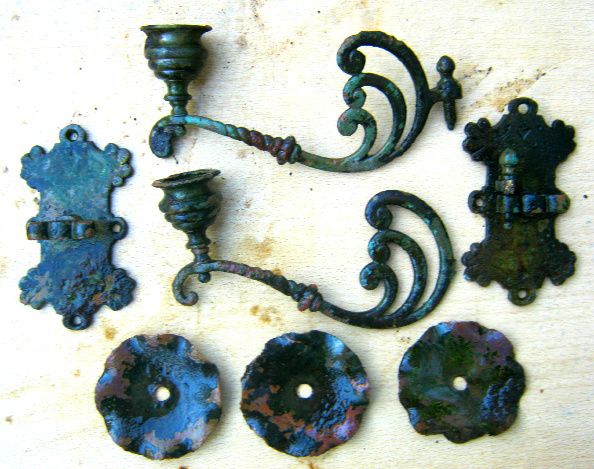 Squeezed in another four hours this morning at the military camp site determined to find a silver coin. It didn't happen and I found mostly the same sort of stuff, shells and grot coins.
A couple of different finds did turn up mind. Take a look at the candle holders haha...bit different. I dug all the parts in a 3 foot square area.
The usual shells and grot coins with some large chunks of lead. Also dug 4 musket balls and a tobacco tin.
Below are a couple of pictures of two finds which I never brought home. The large pick-axe head was just too big and heavy to carry around and the live round too dangerous. They were both disposed of sensibly.