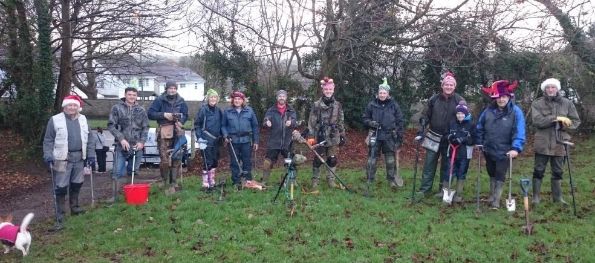 A few of us before the off.
The people of Ivybridge must have wondered what was going on this morning as we as a club descended on their local town park. The Council at Ivybridge granted us permission to detect a park field that once was a camp site for the American Army during WWII. All money raised went to charity and we all wore funny Christmas hats for a bit of fun.
We were hoping to find American artifacts to show that they were there which some evidence did turn up.
The best finds were a gold ring and a silver ring found by fellow club members, but everyone had a pocket full of decimal coins, and a few milled silvers came up.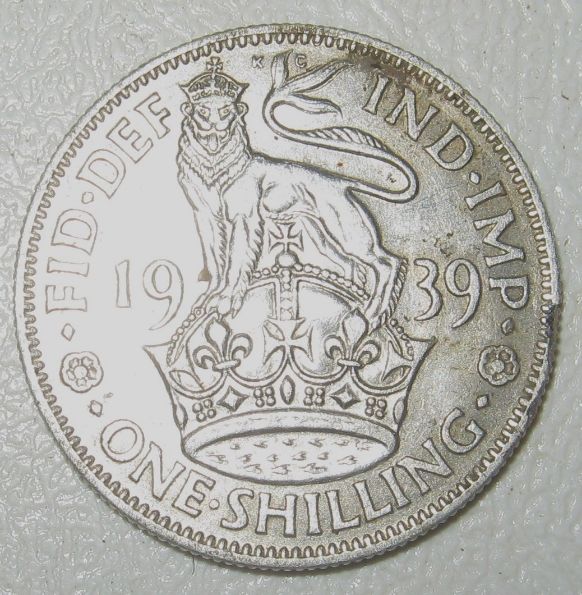 I managed to find this silver George VI shilling dated 1939 right at the end of the dig.

The George VI shilling and two French coins, a 2 franc dated 1979 and a 20 centime dated 1977. Also a silvery broken pendant.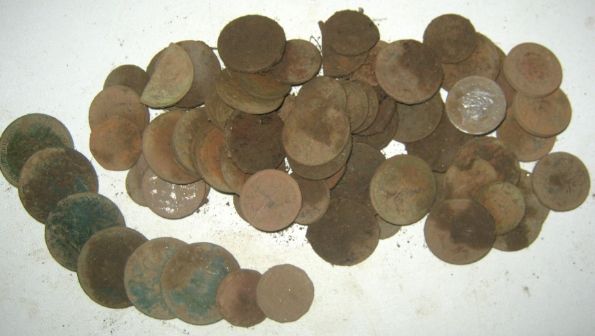 Total coins I dug today were 79. Mostly decimal but there are a few older pennies and thruppeny bits in there.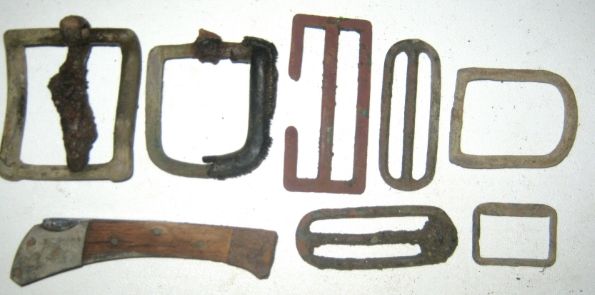 Quite a few buckles were found today, I managed 7, also a small penknife.
I used my Deus today and started off with a couple of programs I had copied off the internet. These programs were finding coins, but later, because of all the trash I decided to go back to my old favourite program the Deus Fast, a great program for park detecting.
Okay, I didn't find anything spectacular, but a charity has benefited where £130 was raised, plenty of finds and a bit of fun, its been a good day.
.