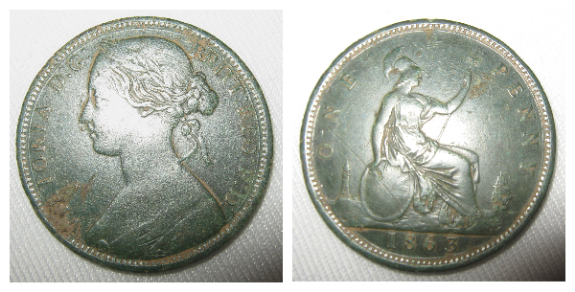 Finally managed to get out metal detecting today at long last. Our club had a return visit to the farm where I found a silver WWI war medal a few weeks ago, this time we had new fields. No silver for me this time but I was happy to find this Victorian Penny dated 1863. My best condition Vikky Penny yet. I've still to finish cleaning it but waiting until I obtain some wooden cocktail sticks to pick out the remaining mud.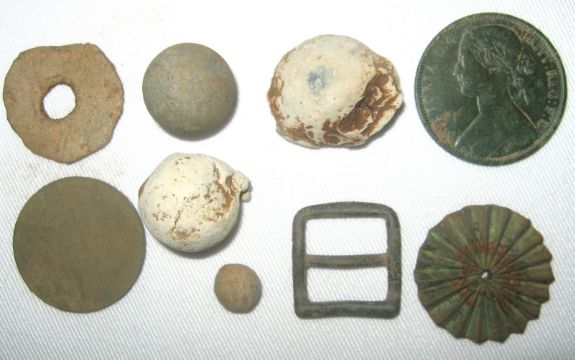 These are my total finds of any interest. A lead washer, a grot penny, three lead musket balls, one splattered and a tiny lead pistol ball, a buckle, the Vikky penny, and what I believe to be a post-medieval pastry jigger wheel.
If you would like to see a pastry jigger wheel in its full glory have a peek at this site:
PASTRY_JIGGERS
.
There you will be able to see a large assortment of these pastry jiggers.
A few silver hammered coins were found today by fellow members of the club, but the find of the day has to go to the member who found this stunning gold ring.
Someone has guessed possibly date of 12th - 15th century. The FLO will be informed and shown the ring so we will have to wait and see if it will be classed as treasure.