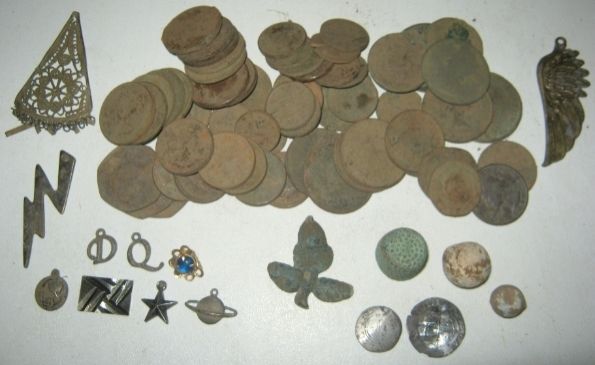 Total finds for the day.
Yesterday I had a splendid days metal detecting on the Port Eliot Estate in Cornwall. It was a well organized event in beautiful surroundings and with perfect weather made for an excellent day. Finds were being made by most right from the start, mostly decimal coins because of all the festivals which had been held there over the years. But in amongst the modern coins some nice old coins and artifacts popped out. I was using my Deus on the Deus Fast program. I thought that was the best program for this site as there was a lot of trash around.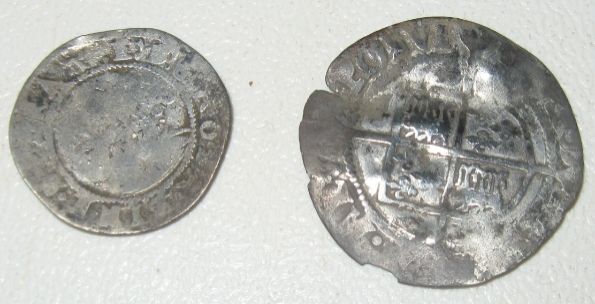 Two silver hammered coins. An Elizabeth I Half Groat and Full Groat.
I found just under £10 in spends so near on paid for my rally fee. The area we had to detect was huge and this could have been a 2-3 day rally easy. So who knows, maybe another rally there in the future.
The best of my finds were two silver hammered coins, an Elizabeth I half groat and an Elizabeth I full groat. Ok, they were not in the best of condition, but as they say, a hammy's a hammy and I was pleased as punch with them.
A Medieval Bee Hive Thimble.
Another find I was chuffed with was a medieval bee hive thimble which came out in the same area as the hammered coins. A musket and a pistol ball also came up. That was about all the really old finds I had, but did find some Georgian grots and old pennies, a florin and a shilling.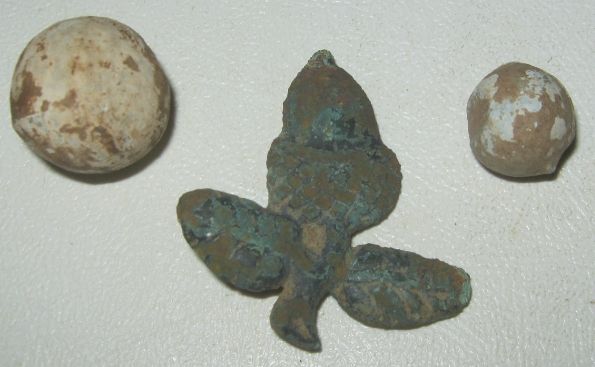 Lead Musket Ball and Pistol Ball, Also an Acorn Badge.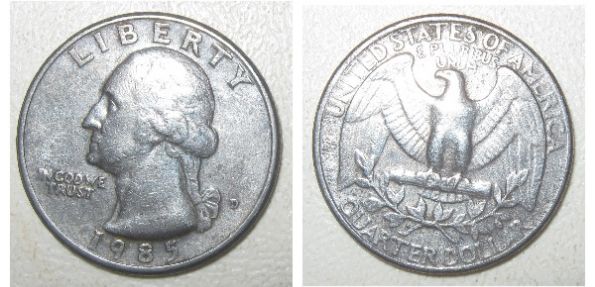 American Quarter Dollar.
Also found an American quarter dollar dated 1985 which came out looking nice, I must check the silver content on this one. A few modern trinket type finds turned up added to a busy time digging.