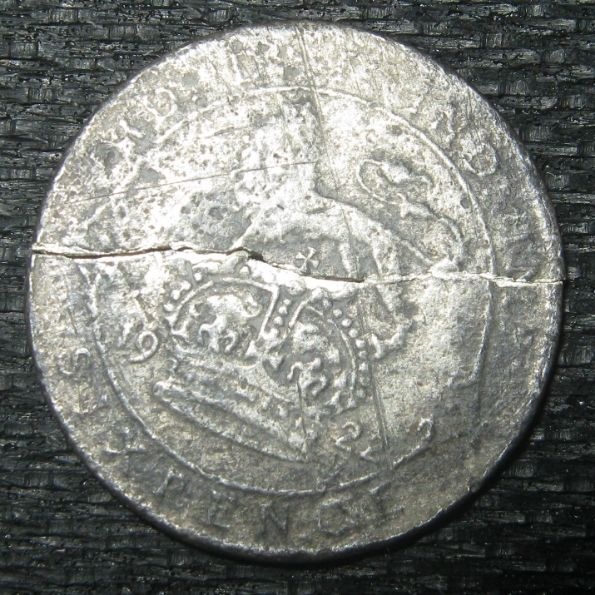 As I had a couple of hours free today I decided to give my Deus a run on the local beach. I was not expecting much but just wanted to try out the beach wet and dry settings. Very impressed with them really, didn't seem to get much depth but the Deus stayed very quiet and stable. All I was finding was a lot of small pieces of aluminium and foil. There's was just too much sand been dumped up on the beach so only stayed an hour.
I did managed a one pence piece and thought I'd struck lucky with a silver 1922 sixpence. On closer examination of the sixpence it just didn't look right. An alarm bell went off in my head as I remembered a similar one I had dug before. After showing the last one I was told it looked like a possible fake and the only way to test it was to put a little pressure on it to see if it will snap in half. With that one i did apply a little pressure and sure enough, it snapped in half. Well, with this one today I did the same thing, applied a little pressure and 'SNAP'....it was a fake.
Apparently they used to compress layer upon layer of silver paper to make these fakes. Here is a link to a You tube video better describing this process: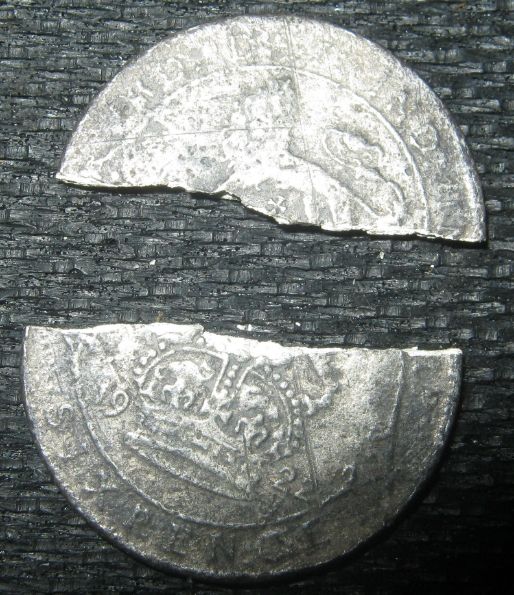 Thursday 27 November 2014.