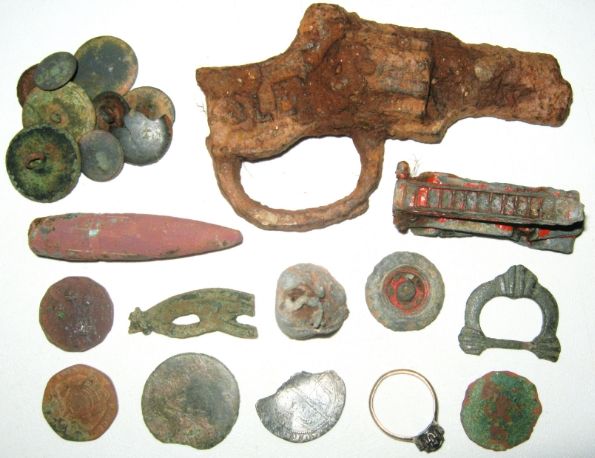 Out on a club dig today with my Deus and had a wonderful time. Apart from a strong wind everything was perfect. The overnight rain had softened the ground lovely making for easy digging. We had a choice of stubble fields or pasture of which I tried both and had finds off each one.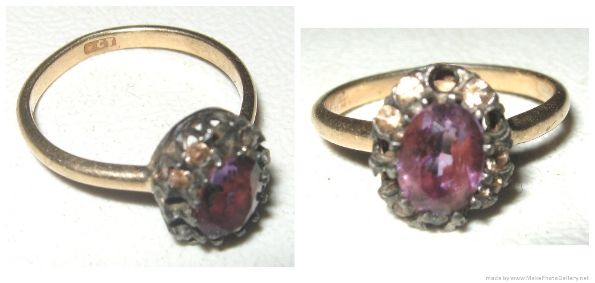 My best find of the day was the above 9ct gold ring with a purple stone in the center with what looks like stones (some missing) surrounding the center stone. It came off a pasture field at a depth of around 4". I was well pleased with that.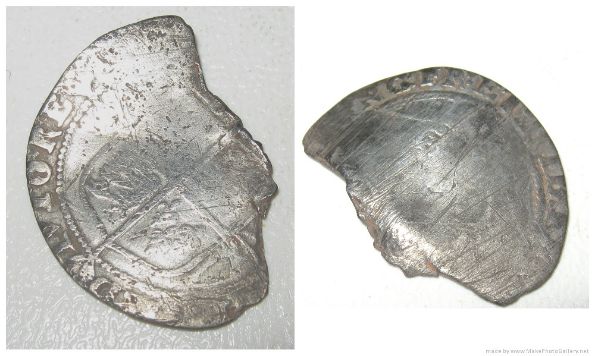 At last today I had a sniff of a silver hammered coin. Though its a bit worse for wear, I was very pleased with this Elizabeth I sixpence. It came off a stubble field around 3" deep.

Above are my best four finds, a half a buckle, Elizabeth I sixpence, gold ring, and a Roman grot.
Sunday 19 October 2014.