Sunday 31 August 2014.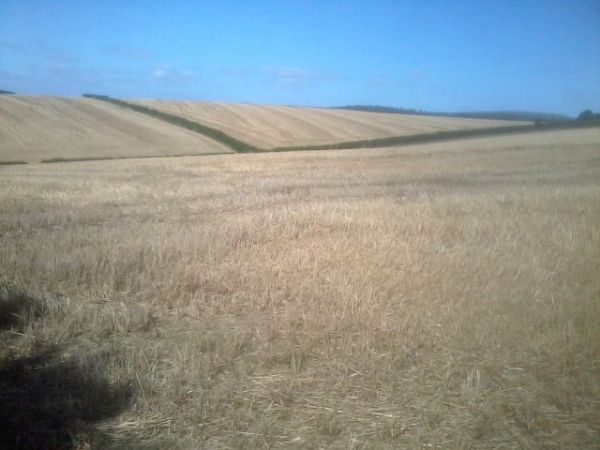 Above is a pic of three massive stubble fields we had for our club dig today. But the main focus of today's dig was on the side of a field where a fellow club member, who's permission it is, discovered a hoard of sum 250 Roman coins scattered about a small area. The hoard is in the hands of the FLO and today we all descended on the field to see if any more could be found. Well, between all members about 15 more were dug so who knows how many more are too deep to find.
I must admit, it was a great feeling to be standing where known Romans had once stood. I kept looking around and wondering why they chose to bury their hoard in this spot. I suppose back in their day these fields may have been all forest. Maybe they were attacked and hid them, who really knows but it sure sends the imagination going.
Below is another pic of the small area the hoard was found and where the coins were found today. I believe there was just one Roman coin found in another field, all the rest were around this hoard area. Personally I never found a Roman myself but it was sure exciting seeing them pop up all around me.
After a couple of hours searching the hoard area I moved on and started having a look in other fields. Boy did I do some walking and it sure was hot and sunny and I felt it at the end of the dig, my legs were like lead.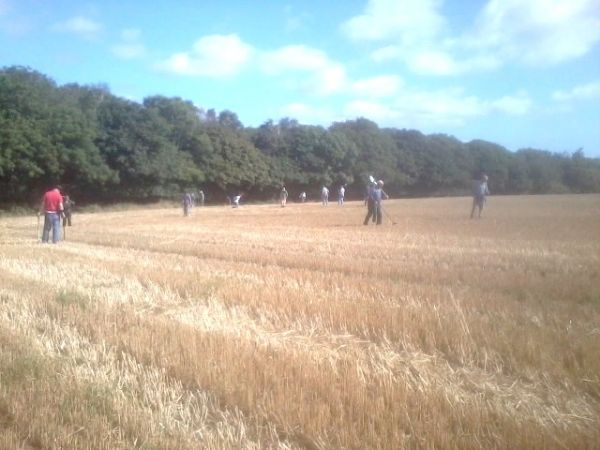 So, what did I find....Nothing of great interest I believe. That figurine below set my heart pumping for a bit. It gave a banging signal, possibly pewter, I mean, when I first dug it I thought is it Roman?, well, you would do wouldn't you, finding it on a Roman hoard site. But after showing it around a bit to fellow members and there was no excitement about it I had to assume its just an ornament off grannies sideboard. Bet it looked lovely in its day, you can still see some nice colouring still on it. A grot penny and halfpenny there with a buckle. A sort of tap and a modern cartridge.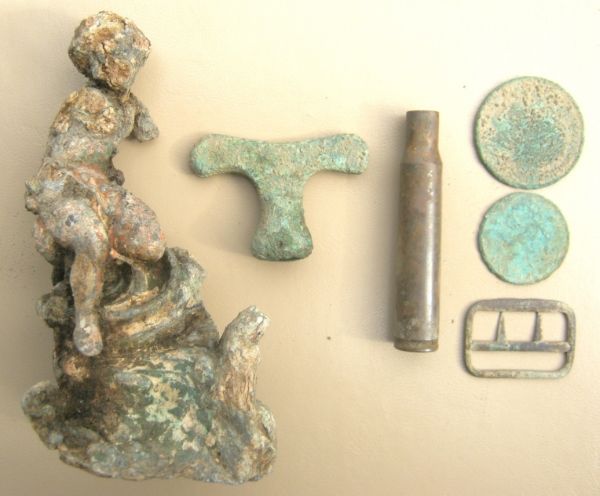 Certainly was an interesting day and as the site was practically on my doorstep, less than 10 minutes drive from my house, it was a great feeling that the Romans were around our area.... Gives me goosebumps thinking about it.