I've been off work all this week and not done any metal detecting yet, but I've been visiting some interesting places. Beginning of the week my wife and I visited our son in Oxfordshire. He's been working and living there for quite a while now and has found himself a flat and moved his partner up there. So we decided its about time for our first visit up to see them. They have a lovely place and both seem very happy. We slept on their lounge floor on a blow up mattress which was an experience. We arrived on the Sunday evening and came home the following Tuesday morning but in that short time saw a lot of the interesting history of the area.
He's living in a lovely village just outside of Wantage in Oxfordshire. The Sunday evening we arrived we had a walk about and I can tell you I was drooling over the fields there. On Monday my son drove us a little way to an ancient site called Wayland's Smithy, which is a Long Barrow used for burials 5.500 years ago. A fantastic place. A more in depth look at the site can be read on WIKIPEDIA at
http://en.wikipedia.org/wiki/Wayland%27s_Smithy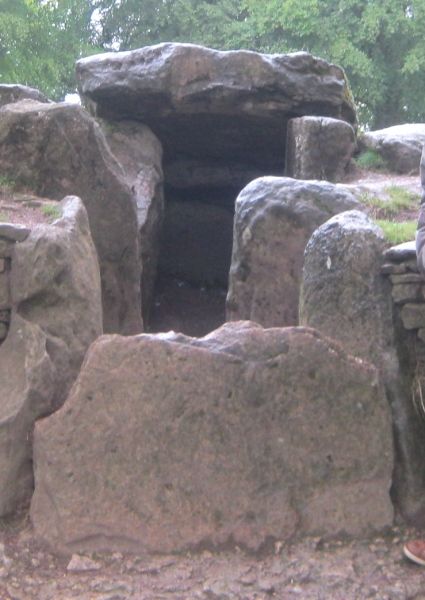 The actual entrance which is blocked off a little way in but there are two chambers still visible just inside.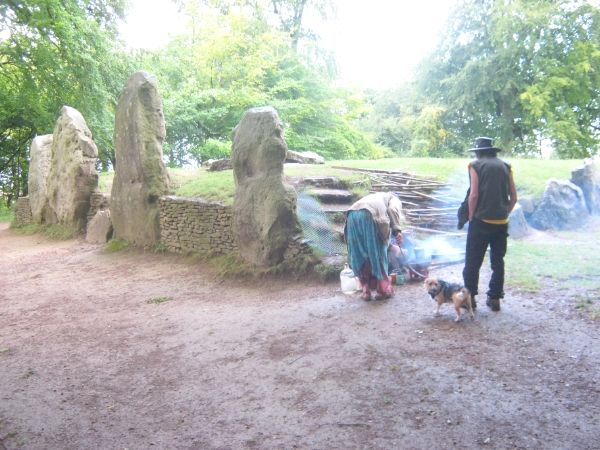 At the site we met a couple of New Age traveler types. Pleasant people. They told me they visit this site and others and light candles and leave offerings as a respect for the dead. The chap in the picture said he likes doing it because like this tomb, the dead are disturbed, the tombs trashed and the goods are robbed and end up in a museum somewhere, its our way of showing a little respect.
From here we followed an ancient trackway to Uffington Castle, an early iron age hill fort.
A more in depth look at the site can be read on WIKIPEDIA at
http://en.wikipedia.org/wiki/Uffington_Castle
The castle used to cover 32,000 square meters but all that remains of the castle today are two earth banks separated by a ditch. The view from up on the earth works looking out over the countryside was breathtaking.

Just to the right of the castle is also another ancient landmark, the Uffington White Horse carved into the hillside. The pic shown shows it from the air on the
English Heritage site
.
We arrived back home from our sons early Tuesday morning and spent the rest of the day relaxing. On Wednesday we traveled to Bodmin in Cornwall for a day trip with our daughter. We visited
Bodmin Jail
which I had been meaning to for ages. It was well worth the visit as it was so interesting as well as harrowing. It was built in 1779 and closed in 1927.
Its been a great week so far and hope to get some detecting in at the weekend to finish it off.