Tuesday 1 July 2014.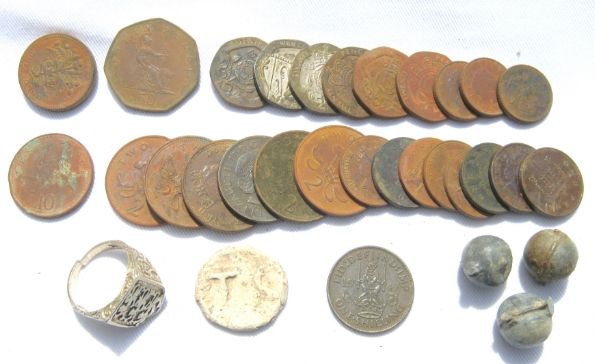 A total of £2.87 towards my challenge pot
Plus a silver ring, Lead Token, 1947 Shilling and three Musket Balls.
I was out this morning at 9am on a local beach detecting the dry sand, it was high tide when I got there. As I only had five hours for detecting I got right on with it and started to find a couple of decimal coins. It was within the first hour when I dug the silver ring. A lovely signal about 6 inches deep. I thought yes, I'm in for a good day. But in the following couple of hours finds were few and far between, and as the weather was nice people started to arrive. I always feel awkward with other people around when I'm detecting and as it is a small beach I was always in amongst them. So I decided to leave the beach and stop off on my local haunt on the way home, after all, I still had a couple of hours left.
Glad I did, as I did much better inland with the coin count. That's where the lead token came up and the three odd shaped musket balls.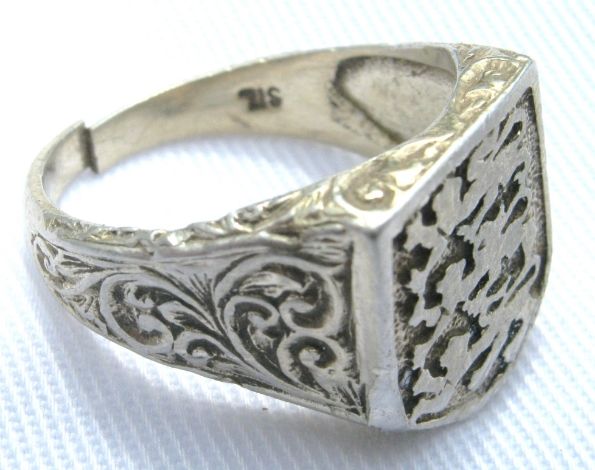 The ring showing three lions and marked inside the band 'SIL', shame the band is broke.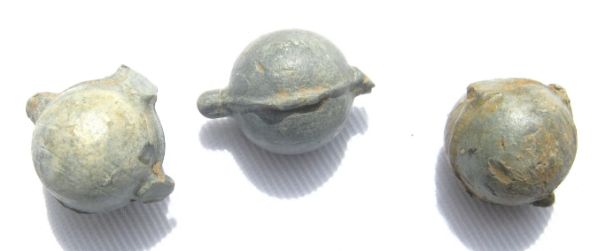 I'm assuming these are musket balls, only they are a weird shape with those knobbly bits.
I believe this to be a Lead Token. It shows TC one side and HA on the other.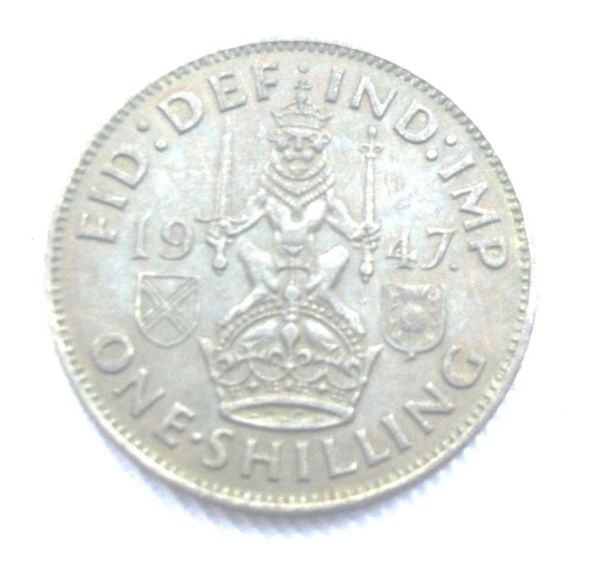 George VI One Shilling 1947.