Friday 4 July 2014.

Yesterday I had one of those detecting sessions that really tried my patients. For a change I went to Downderry beach on the South Cornish coast. Arrived there at 6am and finally had enough around 1pm, seven hours detecting for 15p and a couple of grot pennies, shown in the pic above. Used about £5 in fuel, car park cost me £5.30, and the toll bridge cost £1.50.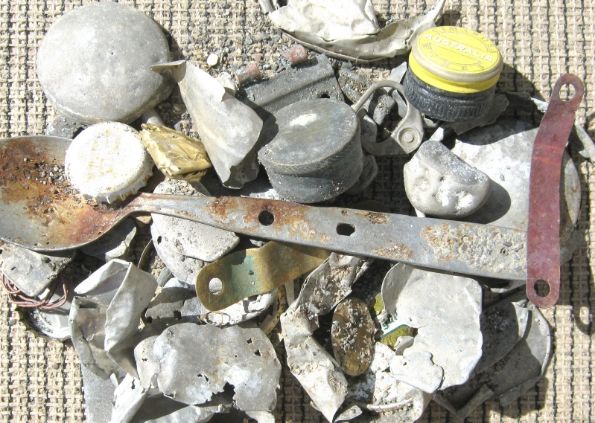 I just couldn't find anything but loads of trash. The pic shows my last pouch full of the sort of trash I was finding. Still, it was a detecting session and my finds have to be shown, just hope I don't have too many days like this.
Still, looking at the positives, it was a glorious hot sunny day at the beach, plenty of fresh air and exercise, and I slept like a log.