Friday 27 June 2014.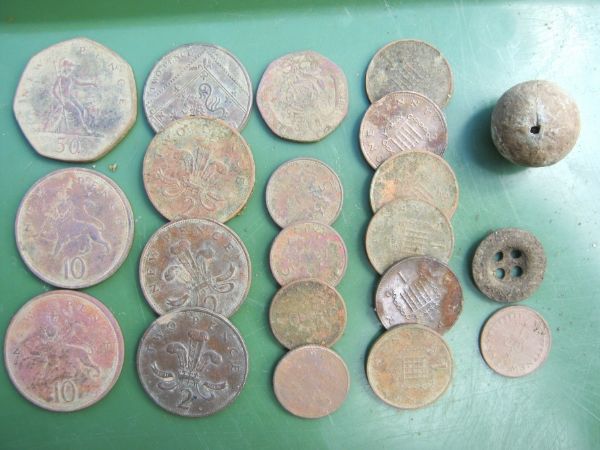 Popped out again this morning for a couple of hours and all I could find were some decimal coins and a button,,, oh, and what I thought was a musket ball but turned out to be a fishing weight.
I really need some new land, the oldest thing on this land every time I go there is me.
***********************************
Looking for a good read?....
If I'm not out detecting and I have a bit of time on my hands, one thing I love doing is surfing the net looking at different metal detecting sites and blogs. Always something new and interesting to look at and read and I always come away with a bit more knowledge.
Earlier this week I added another link to my 'Other Blogs and Websites I Like to Visit' column on the right hand side of this page. The link I am referring to is entitled, 'Past Times and Present Tension', a blog by John Hooker.
Every day for the last few days John has been writing a series of posts he calls, 'In Praise of Metal Detecting'. There are 9 posts on this subject so far and I believe he is writing number 10 today which will complete the series.
I found the posts very interesting and believe you will too. For those who have not read John's posts I share the link to his blog with you here:
PAST TIMES AND PRESENT TENSION.