Thursday 12 June 2014.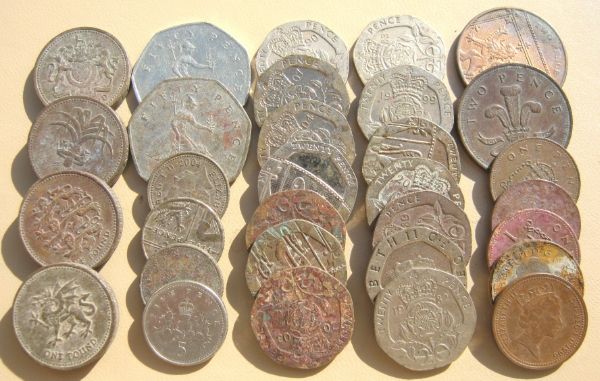 After battling dense shrub and insects on my last dig I fancied a change today and decided to hit the beach for some coin shooting. I kicked off at 7am and spent 5 hours detecting in perfect sunshine. It was glorious and spent the whole time up on the dry sand. Total sum winkled out for my metal detecting challenge was £8.09.
The nearest I got to gold was the gold coloured fountain pen in the pic below. It was just laying on the surface. Also pictured is an Elizabeth II Sixpence dated 1954, that was the only pre-decimal coin to come up.