Wednesday 14 May 2014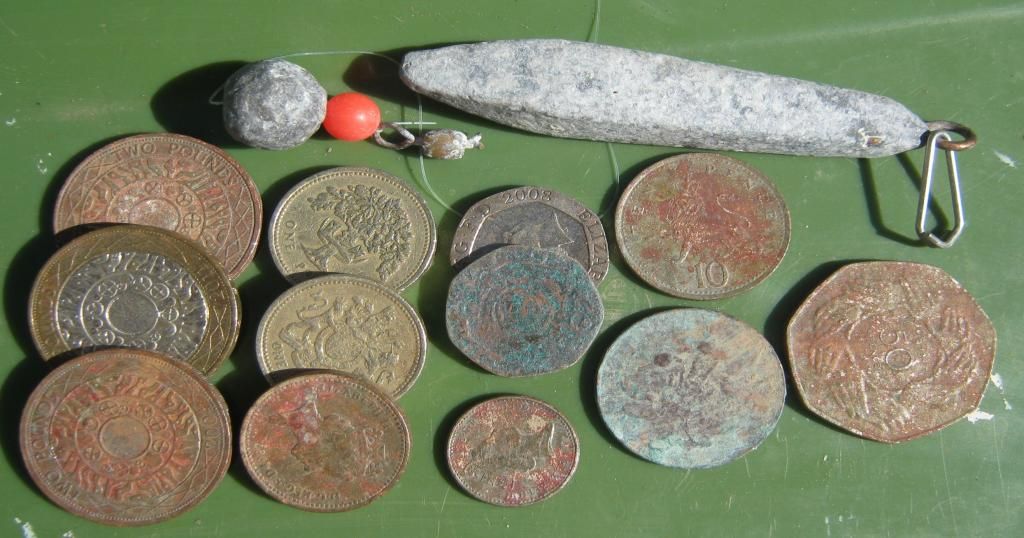 Threw my trusty Ace 250 with the 13" coil fitted into the boot of my car this morning and headed off to the beach again. No sign of any gold or silver, but did managed to dig up £9.57 in decimal coins to go into my coin challenge kitty. Also found one of them big old 50p pieces but I don't count that one. What was a bit weird I didn't dig any 1p's and just one 2p. I'm not complaining mind.

As I was leaving this beach last time I was there I noticed a lot of people gathered on a flat part of the beach at the top. It was near the car park and toilets so I can understand their thinking. I thought then the next time I do this beach I will go over that area properly. Which was what I done today. I arrived and was detecting at 7am this morning. I picked myself out some markers and went about covering the area. As I was going I was dragging my right foot in the sand to make lines so I know what area I had covered. Some of that area was a nightmare, bottle tops, pull tabs and foil was in abundance.
I kept the Ace 250 in all metal mode and ran it at full sensitivity, I believe that mode has the fastest recovery speed. I kept the coil very low just scraping the sand as I swept and I moved slowly. I listened to the signals and didn't dig the low iron grunts. The high bell tone signal I dug every time. Now when I heard the middle tone I would take a quick peek at the display on the control panel, if the indicator showed it below foil, I left it, if it showed foil or above, I dug it. I did the same with the bouncy signals, if the bounce started below foil I left it, if it bounced from foil up, I dug it. Yup, I dug a load of trash and it was a noisy ride, but that area paid off with £9.57. Before I left I did have a go down at the water's edge but found nothing. Down there I had to drop the sensitivity down three notches to make it stable.
When I arrived home this afternoon I saw that my new clamps had come so now I will be able to use my Deus again. Giving credit where its due, I take my hat off to Regton Metal Detectors. I saw the part I needed on their website, I put the order in at around 8am yesterday morning, paid right away with PayPal, at around 10am yesterday I had an Order Complete email, and my new part arrived today,,,Excellent, and that's not the first time I have had this great service from them.