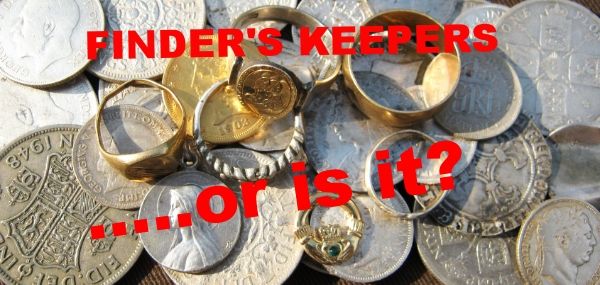 Just read something on a metal detecting forum that looks like it will turn out to be a good debate. The original poster asked, "Is it wrong to sell your finds". One reply was, "They're yours mate, its your choice". Followed by another reply saying, "Ask the landowner, its their property".
Here is the link to the thread
here...
So it makes for a fine debate about 'who does own it'. I posted a reply myself saying surely if the landowner didn't lose it then it must be ours to keep. In all honesty I really thought this was how it was until I read a reply to my post which the replier added a link. For some reason I couldn't open that link on my computer but googled a few words from it and came across this article
here...
I came across a few sites that explained the law regarding this in lawyer terms that were hard to understand, but the link above seemed to be the best one to read even though it took me a few reads for it to sink in.
So it seems that all the finds we make on a permission really all belong to the landowner and we only get to keep what the landowner doesn't want himself.
As I said on that forum, your never too old to learn something new.