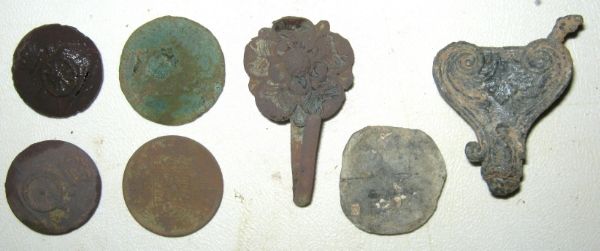 I just had to get out again detecting for a couple of hours today. You never know when the weather will change again. Only stayed local and went on my regular well searched land. It never ceases to amaze me that when you think there's nothing left to find once again the signals ring through with something else.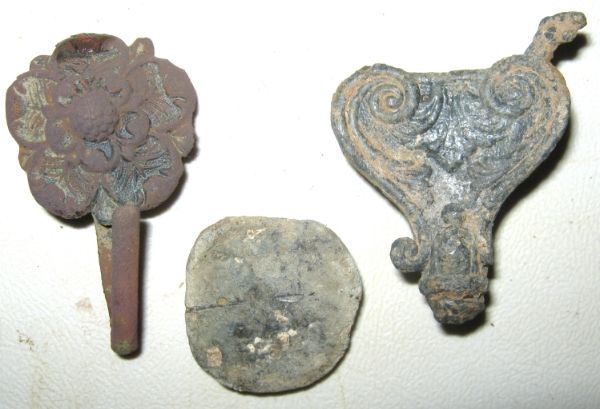 I purposely set up my Velox as I had it on the beach yesterday. Main reason I was getting good depth and wanted to see what those settings were like on land. So once again I set the at maximum 10, the Iron Disc at FS, Ground Balance at 6, Iron Off and placed it on Mineral 3. Ran quite quiet, just a bit of spitting and popping, but like yesterday any dig-able signals rang through lovely plus I was getting good depth again.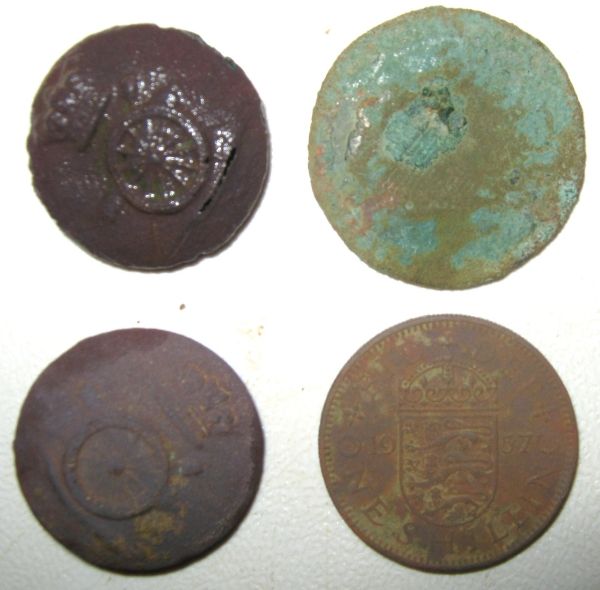 Managed another couple of coins, a one shilling of Elizabeth II and a grot. A couple of military buttons. What looks like a lapel badge, an unknown object with some fancy design on and what could have been a lead coin weight. Plus I had a lot of trash items like a chain, 3 keys, some lead and other bits that were all missed before. I did measure one of those buttons with my pinpointer at 8 inches deep. Most of it came out at 8-12 inches deep.