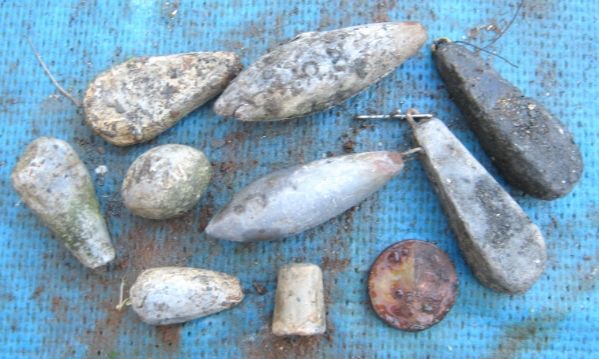 Only had a two hour window to get some detecting in today so decided on somewhere close and chose to have a go on our tidal river. The area I detected turned out to be a nightmare, it was too full of large iron and as you know, don't matter what you try you just can't stop those large iron signals coming through and boy it was almost continuous. Totally done my head in and was glad to leave the place.
In those two hours I managed to winkle out 8 fishing weights and a grotty 2p coin shown above. All I could do was swing slowly and try to isolate a good signal on its own, and check to see if it was a small target, then I would dig. I gave up trying to clear the area as I detected as some of that iron was huge.
Oh well, there will be other days.