Today I had two windows of opportunity to do some metal detecting. The first window was this morning for two hours. As the tide was low this morning I did some beach detecting. The second window was this afternoon and as my job is close to my main site I grabbed 3 hours there.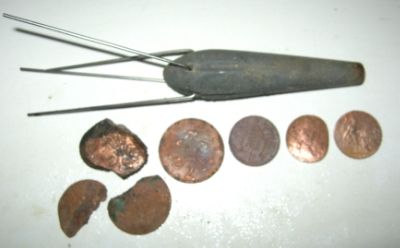 Didn't have much look at the beach, for a start I could see right away a lot of sand had been washed up so I played around the low water mark with my C.Scope cs4pi. Did managed to find an old Farthing which had been polished by the action of the sea. The other few coins were decimal and some in really bad condition but as a whole I loved how the cs4pi performs on the wet sand.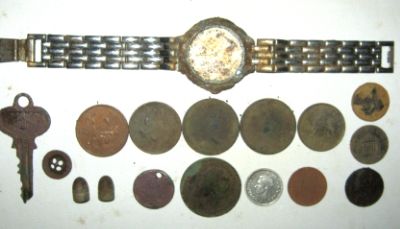 I did have a bit more luck inland by finding a few more coins with my Nokta Velox One.
A nice silver Sixpence dated 1946 in good condition. The watch is only stainless steel and the coins a mixture of decimal and pre-decimal. One being an Irish penny. A couple of tiny bullets there, a key and some buttons.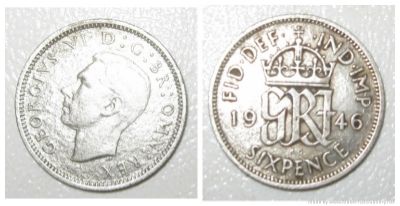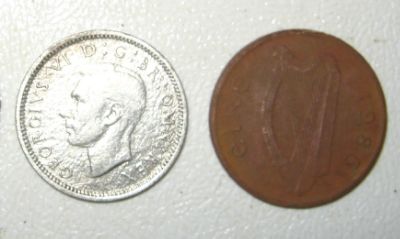 The Sixpence along side a 1986 Irish Penny. I was lucky with this sixpence as it was dated 1946 and still contained 50% silver, after this date they were only silver coloured so was pleased with this find. As we all say its nice to find a bit of silver.