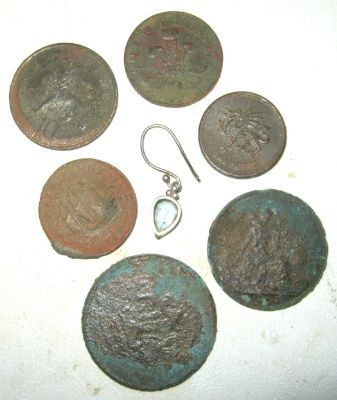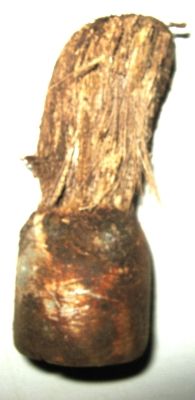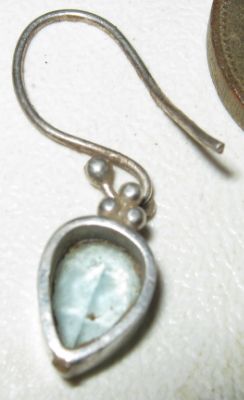 Result of a 3 hour session today.
Hit my normal area this afternoon and managed to winkle out a few finds.
A pound coin, 10p and a 2p. Pre-Decimal coins were a penny, half penny and a large thick copper coin to far gone to see what it was.
Also dug that silvery looking ear ring and a metal base shaving brush.