I'm just home having a cuppa untill going out on my next job, but just wanted to put this up. I'm hoping someone may know what it is. Clearing out a flat this morning I found 14p in spends and what I thought at first was an old perfume bottle, but it don't seem to be a bottle. The top is fixed on, it don't stand up on its own and through the top is a hole which I've tried to show in the picture.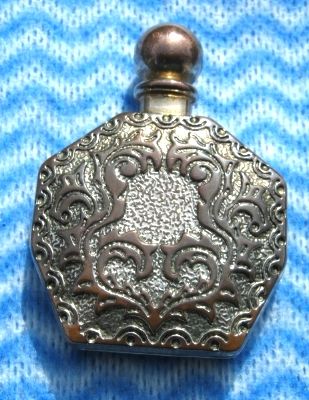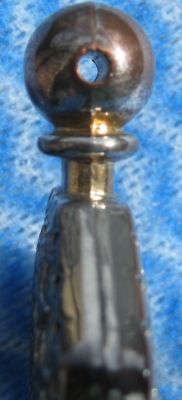 Size is 5.5cm high by 4cm wide by 0.5cm thick.
Really looks like tarnished silver and old looking. Saying that I'm normally miles out trying to guess what it is. Just looks interesting. So if anyone has any idea what it may be I would be interested to hear.
Oh well, break over. back to the grind.