We had a club dig today on acres of land with plenty of good history to it. We all set off metal detecting full of anticipation of lots of old coins. Within 20 minutes I had found a 1938 silver Sixpence and thought here we go, going to be plenty of treasure finds today. Turned out it wasn't to be.
It did keep dry for the best part of the day and the views and scenery were breathtaking.
Plus all the exercise and the good company it was a good day and hope to go back there again in the near future.
Did hear of a couple of Roman grots and a couple of Hammereds and old coins found as the day went on. Seen one chap found a lovely silver pendant and my nephew found part of a bronze age axe head shown in the picture. I won't know what else was found until later on our club website.
My finds today, a buckle, a watch winder, a George V penny and a 1938 sixpence
.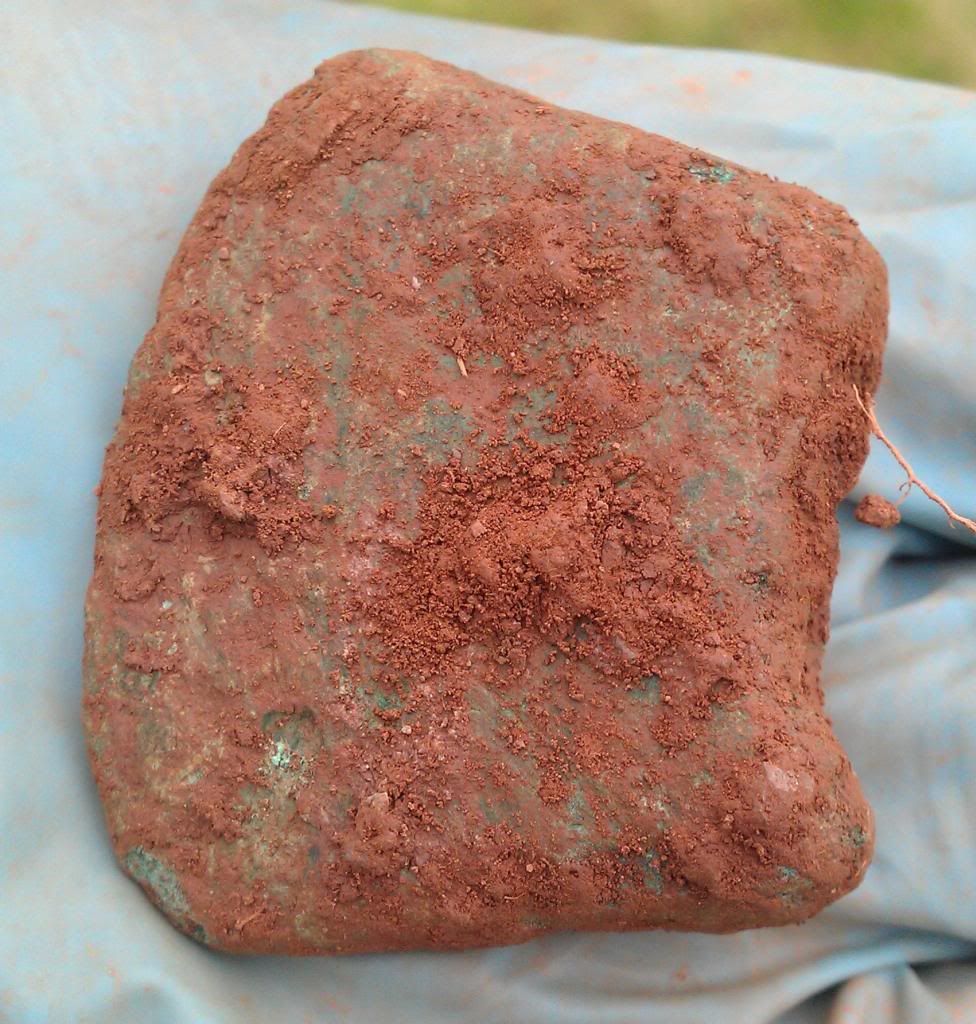 My nephew's find. The blade portion of a mid to late Bronze Age axe head, roughly 1200-900 BC.