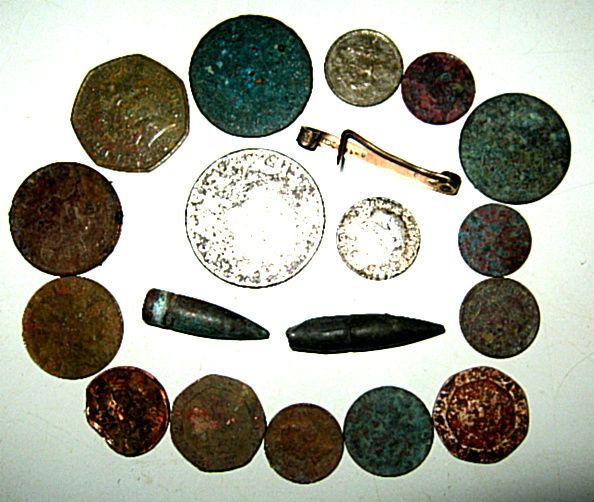 I was going to put gold and silver in the heading but that would have looked too exciting. As you can see I did find some gold and silver at my local beach today, but low value. The gold I found is what looks like a tie pin. Its marked 375 thus making it 9ct. The silver are two coins of George V, a halfcrown and a sixpence, 50% silver. So not exciting but gold and silver all the same.
The rest of my finds were a few bob in decimal coins and a couple of bullets.
Still. an enjoyable few hours in the glorious sunshine.

The gold tie pin a bit bent and buckled.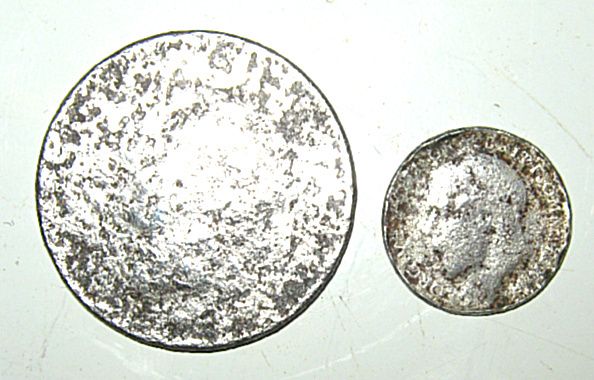 The George V halfcrown and sixpence in very worn condition.