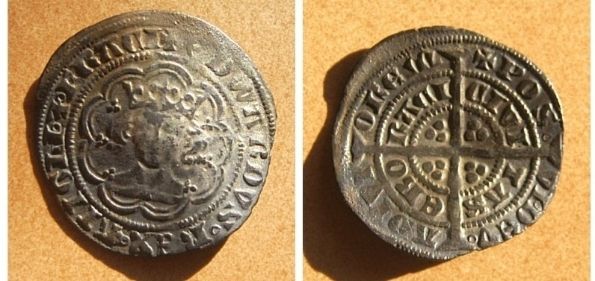 A King Edward III Half Groat - Edward III was born 1312 - Came to throne 1327 - Died 1377.
Chuffed to bits me, I've gone and dug myself a really nice silver hammered coin. Over two years metal detecting and the only hammered coins I have to show for it are worn or battered....until today.
I've been off sick from work for over a week now, even missed a club dig last Sunday because I didn't feel right. Well today I felt quite well and when my nephew phoned to say he has the day off and do I fancy a trip to one of his permissions I could have kissed him, I was itching to get out.
It was a glorious day, wall to wall sunshine, no wind and very warm. I promised myself not to over do it, no climbing steep hills, rambling for miles or climbing loads of gates. I just picked a level field and took it slowly. Maybe that's how I found this hammered, just going gently along, who knows.
We both dug a lot of grot coins and loads of buttons as well as other bits and pieces but for a change the find of the day went to me when I unearthed this Hammy. I was using my XP Deus 3,2 in the Deus Fast program on full tones.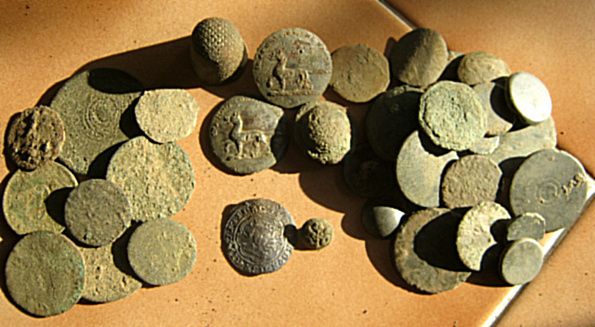 As you can see from the above pic I dug a few grot coins on the left and loads of buttons on the right. The Hammy taking center stage with a thimble above.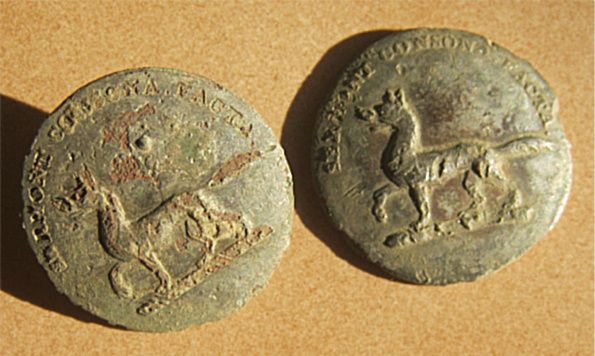 These two buttons show the family crest of the Trelawney Family from Cornwall. Its shows a gun dog with the motto 'SERMONI CONSONA FACTA', which translated means DEEDS AGREEING WITH WORDS.
A large grotty Cartwheel Penny showing a multi ringed pattern which I have no idea why.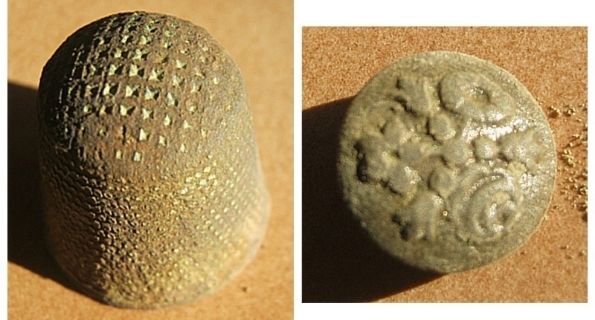 Also dug this thimble and tiny button.