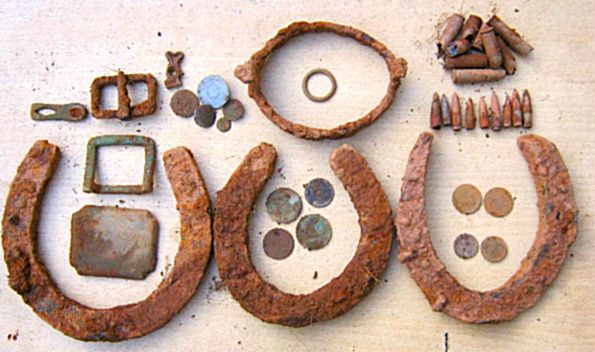 Another typical days detecting for me again today. No decent finds to show but some finds all the same to keep me interested. It was a club dig and between us all a few good finds did come up like a Victorian silver threepence, a silver hammered groat and a silver pocket watch. All the other finds were like mine above, just run of the mill. The only coins I did find were four decimal and four copper grots.
I've dug many cartridges in one hunt before but never so many bullets in one session. These all came out in a corner of a field along with some broken cartridges.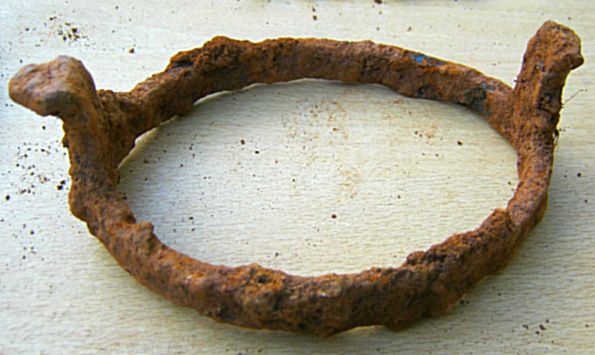 This object above is known as a shoe/foot patten. Pattens were worn attached to shoes to protect the wearer from muddy ground.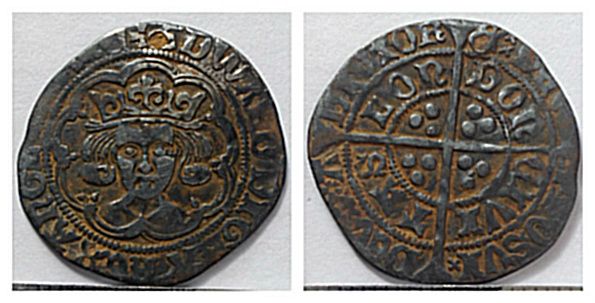 Edward IV London Groat.
Now the best find of the day was made by my nephew AGAIN, He's getting to be a jammy git. This has to be his best hammered coin yet, a groat, and its a beauty, just look at the detail with a lovely dark tan to it. We were both using a Deus on the Deus-Fast program on full tones and he walks over this. Oh well, not to worry, I dug three horseshoes and he never dug one, so I beat him on horseshoes.
I can't grumble mind, it was a glorious day weather wise and was lovely to feel that warm sun on my face, spring is here at last.