Just got around to making a post of my metal detecting weekend. I was lucky enough to have a full weekend at it due to a rally on Saturday and a club dig on Sunday. In total around 12 hours detecting which didn't produce anything overly exciting to most, but enough finds to excite me and kept me interested.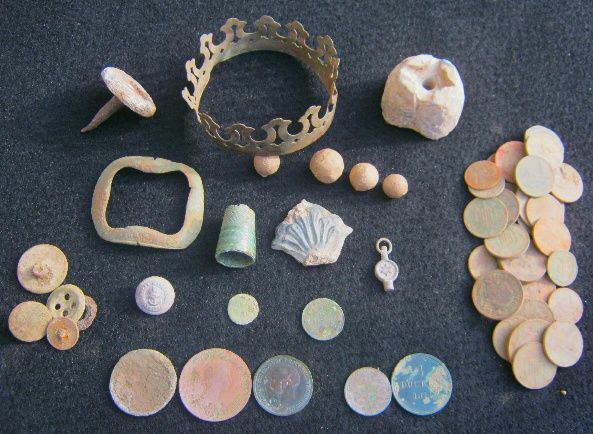 Total finds for Saturday.
Saturday 24th January: Port Eliot Estate Rally in Cornwall.
An excellent organized rally on a perfectly crisp sunny day. This was my second rally at this location and did far better find wise the first time which included a couple of silver hammered coins and a medieval thimble. But this time around although with no quality finds I did have plenty to make the day interesting and fun.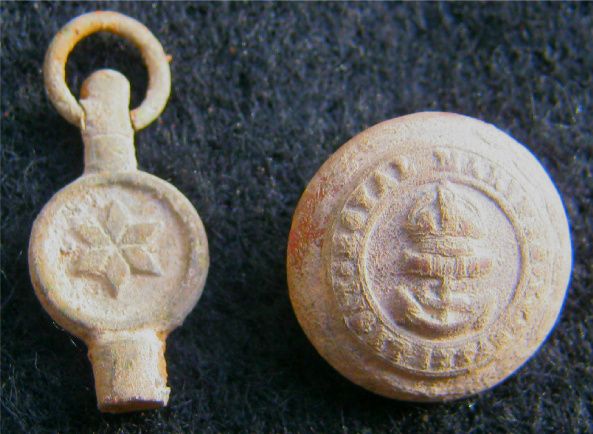 Watch Winder & Royal Marines Button.
I used my Garret Ace 250 with the 13" coil fitted hoping the extra ground coverage would do me good. Now thinking about it maybe it wasn't the best choice for the site because of all the activity there in the past with festivals etc, Loads of decimal coinage, bottle tops and ring pulls which made it difficult to get down between them for the older stuff. Okay, I could have cleared the modern stuff as I went but it would have been a very slow process. If it was my own permission I would have as there would be plenty of time to work on it, but as it was a one day rally..well, you know what its like, you want to cover every field looking for the good stuff. Anyway, a good lesson learnt.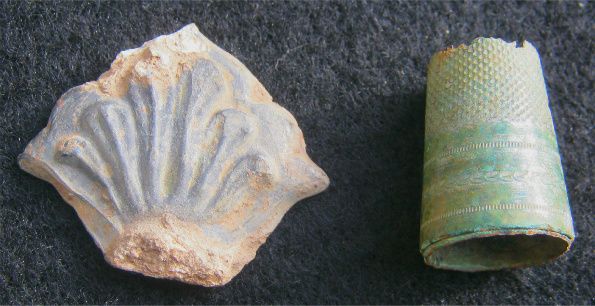 Ornate Lead Piece & Thimble.
Though I tried to keep away from the areas I did last time the decimal coins were still in abundance around the areas people camped etc, along with the pull tabs and bottle tops mind. So if you enjoy coin shooting its ideal, but as I said this time I tried to keep away and concentrated on the wooded and out the way areas. I still managed to find a few decimal coins, 28 in total with a value of around £8. The rest of my finds were just run of the mill really but as long as I'm finding something then I'm happy.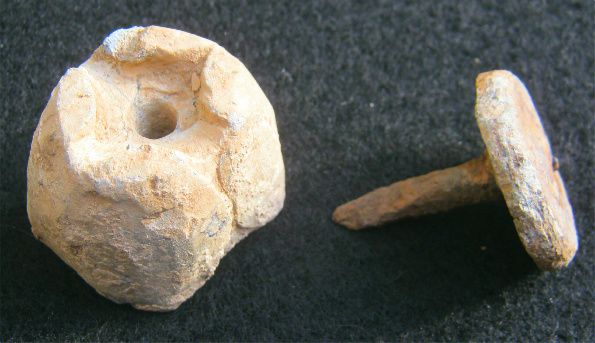 Possible Lead Weight & Large Lead Tack.
There's talk of another rally planned at this location this coming August which will be the biggest metal detecting rally the South-West has ever seen. The rally will be over 3 days with the base at this location. With camping, marquees, trade stands, food and beer tents, also prizes to be won. There will be a lot of new farmland opening up around the base which is also owned by the Port Eliot Estate which is undetected. So anyone interested keep an eye open for this one. Possibly will be this August bank holiday but will keep anyone interested informed as and when I find out the dates for sure.
******************************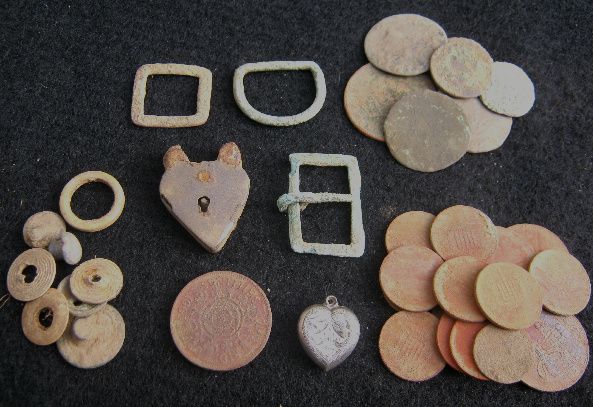 Total finds for Sunday.
Sunday 25th January: Club Dig.
Sunday we headed for a farm on the edge of Dartmoor where we have never detected as a club before, So noone really knew what would come up. Though plenty of history for the area it turned out a quiet day for quality finds for me. Using my Deus I did manage 17 decimal coins and 6 older grot coins, the best find for me was the silver heart shaped pendant. Also found an interesting looking old padlock and a few other bits. Not a quality day findwise, but as always its nice to find something and I enjoyed the day.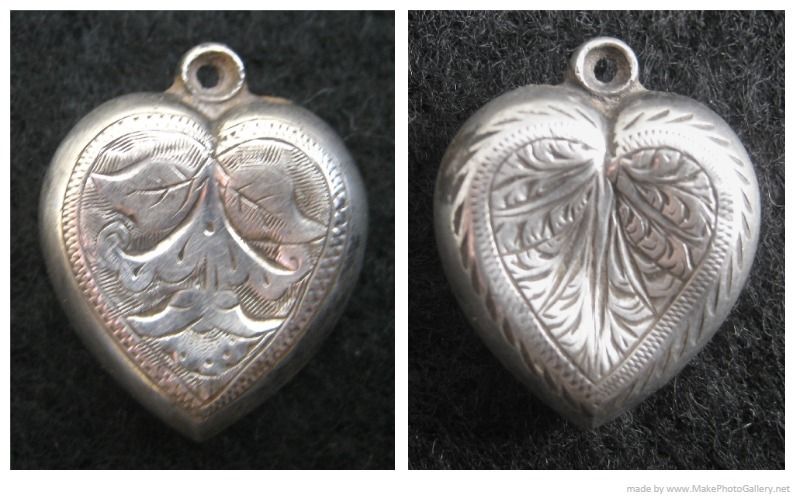 Silver Pendant.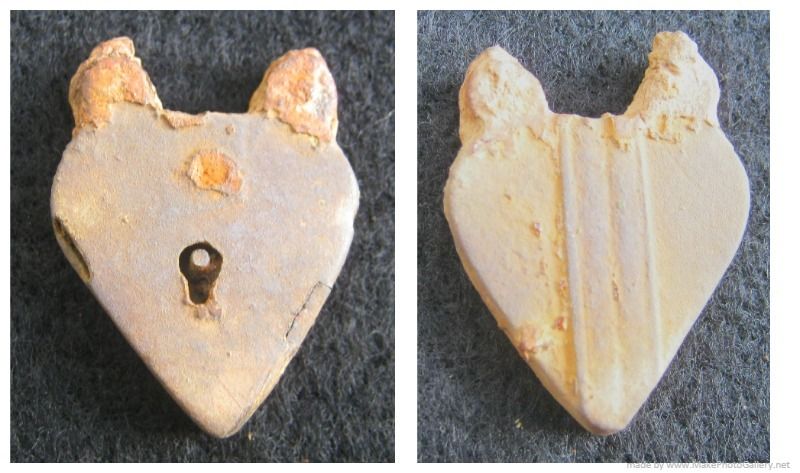 Padlock.