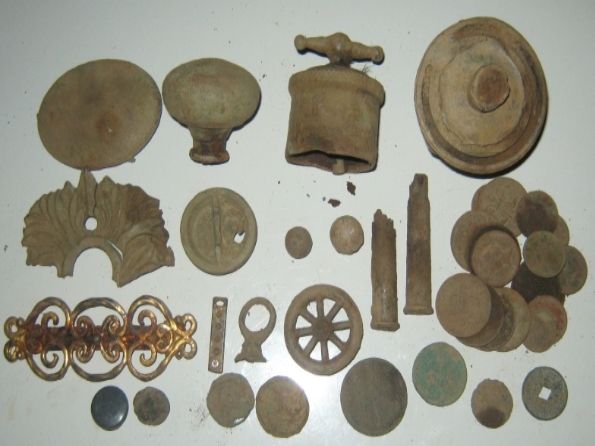 My finds from yesterday, nothing great, but just goes to show a site is never hunted out.
Yesterday, at around 10pm, I was in the house alone. it was a clear frosty morning with bright sunshine. I had a million things I could have done but the urge to sneak out detecting again got the better of me. What a hobby eh!, so addictive. I didn't fancy the local beach again and as I had nowhere else to go but a hunted out site I've visited gawd knows how many times and never found anything pre-world war two, I thought to myself well, that's better than nothing, so off I went. Not really expecting any recognizable finds my plan was to play about with the settings on my Deus, you know, try and find that magical setting.
To start with I kicked off my detecting session on Deus Fast with the ground balance in Pumping.Normally I always use Tracking. The only tweeking I done was Sensitivity up to 99, discrimination down to 0 and on Full Tones. Yes, it was noisy, but I did find any target signal was easy to hear by the different 'tone' and came through loud and clear. It wasn't long before I decided to only did targets over the number 30 as I was digging loads of trash. I felt confident that any low 'VUD' 'VUD' sounds with a number under 30 was indeed trash.
With this set up I still dug a load of trash, but was finding some recognizable objects that kept me interested in my hunt. How I missed so much before I'll never know. take some of those large objects in the picture above, there's me thinking I had found all there was to find on this site, and I missed all that lot.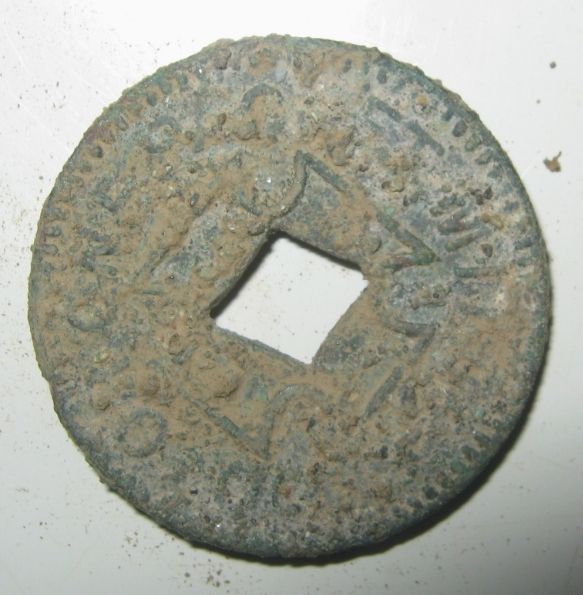 Best find was this Chinese looking coin, well, looks Chinese. Could do with a bit of cleaning to make out the detail.
*UPDATE*,,,, This has just been ID'd as an "O.K. Vender" slot machine token made by Mills between about 1910 and 1932.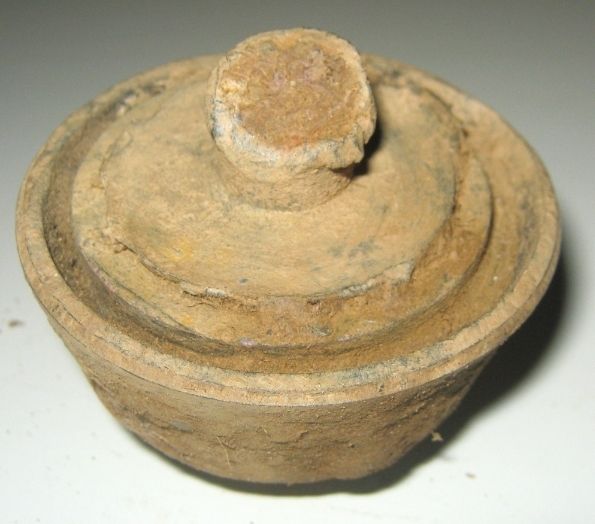 Now this thing that looks like a mince pie I have dug one before. But for the life of me I can't think what its called. A military ordnance object I'm sure.