Tuesday 17 June 2014.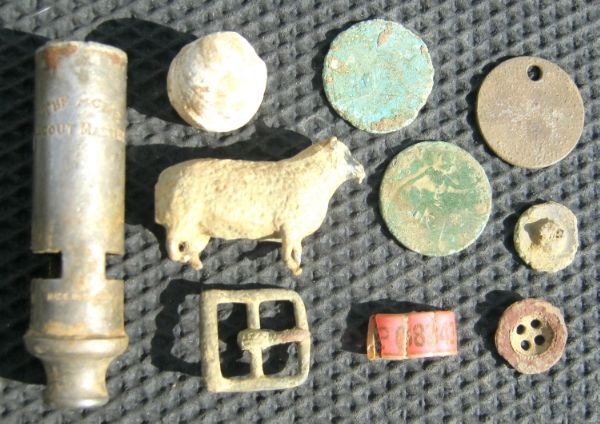 Well I went to the area where I found the Victorian Gothic Florin this afternoon hoping for some more of the same. But alas, it wasn't to be. Nothing great turned up as you see in the above pic of my finds. Did find another Acme scout masters whistle along with a lead sheep. Also shown is a large musket ball, a pigeon ring, dog tag, couple of buttons, buckle and two grot halfpennies.
So not a sooper dooper day but was nice to be out detecting again, and as my mate Dick always says, "A bad day's detecting is still better than a good day at work".