Thursday 15 May 2014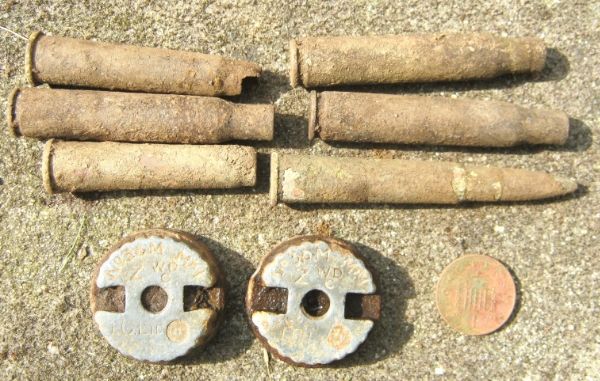 Had a couple of hours to spare today so popped out with my Deus. I went over some ground I've done before where I've only ever found bullet casings, and today was no exception. More bullet casings and one live round which I will dispose of safely. Also found a 1p that will go towards my detecting challenge, well, every little helps as Asda says, or was that Tescos?
Plus, I dug two what I believe to be the bottom pieces of hand grenades. I took a close up of them so you can see the markings. They say. 'No36M MK1 Z WD C LCL TD'.
***UPDATE***
After a little bit of googling I can confirm it is indeed what they call a Mills Grenade Base Plug. Found a good description on John Winter's site
here.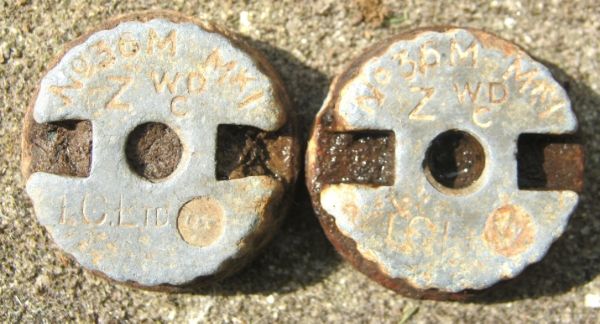 Met a fellow detectorist while I was out today too, so if you look in Peter it was a pleasure to meet someone who has a passion for this hobby as I do. Hope I didn't keep you from your work with my chatting. Keep at it matey, the finds will come, by the sounds of it your doing great now.