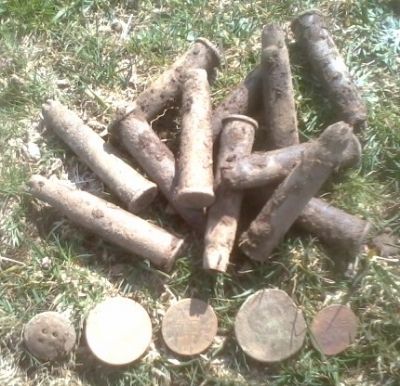 While out detecting last weekend I wasn't very confident I was setting the ground balance right on my Deus. Even re-reading the instruction book didn't do any good. So what does one do in this situation, post one's questions on a metal detecting forum and pick experienced users brains. I wasn't disappointed. Had a few replies and learnt a lot.
So this morning I popped over to my usual haunt which I now call my practice ground and gave my new found knowledge a run. Boy what a difference, really its so easy when you know what your doing, everything fell into place and I felt more confident. Companies ought to get forum members to write their instruction books, a lot better and easier to understand.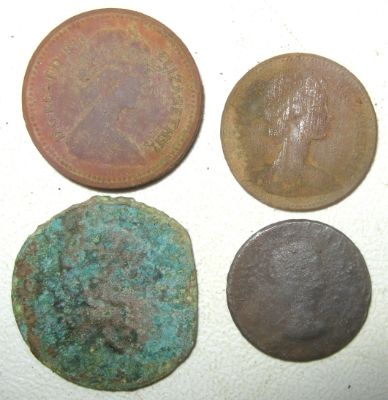 After about 3 hours of really just learning and playing around with different settings I did manage to find four coins, a pound coin, a 1p, an old halfpenny and a sixpence, and a few of the usual bullet casings. What was good is that this was stuff I had missed before, and I've been over and over this ground, so a result for me.
I'll master this Deus yet.