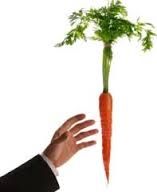 As we all know 'Money Talks'. Ask someone for a favour and most people shun it, they feel put out, have other things they sooner be doing, can't be bothered, etc. Dangle a few quid under their noses and their eyes light up and their ears grow longer than a donkeys. After all, were only human and this is how we have been programmed. There are a few where this is not the case and will do anything for anybody for no gain but for the pleasure it gives them. For the masses though money talks and can open their doors.
My nephew has been metal detecting quite a few years now and God only knows how many letters he has sent out to farms asking for permission to detect their land. All came to nothing. OK, I know the best approach to obtaining permissions is to go up to the farmer's door and knock, but like me, he is very uncomfortable with this. Bless him, he did try it once and the door was slammed in his face which put him off it altogether. Would have done so to me too.
Now one day he had an idea as to offer a detecting fee of £10, that's how desperate he was to get a permission. Why £10 and not £5 I don't know, but £10 is a bigger carrot to dangle. Lo' and behold, a couple of replies came in and he had his first permissions. I go with him myself on these £10 farms as I have very limited sites of my own and it makes a nice change. Yes, I also pay £10 as well, so the farmer gets £20 in his pocket. Farmer loves it when we go more than once a month
It is a bummer after paying the £10 and all I find is a grotty coin or a button but it's the anticipation of what might come up. That's the greatest buzz of this hobby. I justify paying this money by thinking about other hobbies where one pays, like golf, fishing, shooting, etc.Also some detectorists pay to go to club digs and rallies, so this is a bit like that really.
I can hear some of you thinking NOOOOOOOOO.....that will open the gates to other farmers to charge a fee and before you know it we'll all have to pay. It may make your blood boil but its our way to be able to go detecting somewhere. After all, most detectorists see the farmer all right at Christmas with some booze and maybe chocs for his missus, we see the farmer all right on a visit by visit basis during the year. Lol,, sometimes it works the other way as last Christmas we both received a couple jars of pickled beetroot off a farmer.
Anyway, I am interested to hear if any of you would pay to detect or you have the same problem about door knocking yourselves. Before anyone says it, I know I should just grow a pair and get out there door knocking.... but can't see that happening as its like a kind of phobia,,,, is there such a thing as door knocking phobia?,,,if not, I've just invented DKP.