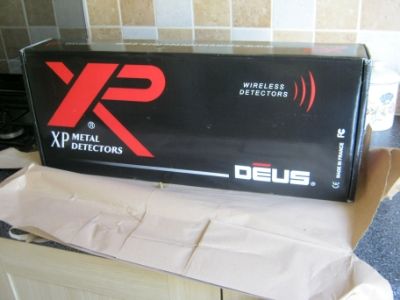 I answered a knock on my door around lunchtime and there stood Mr Postman with my brand new Deus. I part-exchanged my Nokta Velox One with Crawfords Metal Detectors who gave me a good deal on the XP Deus. So thank you Crawfords for a super-fast transaction. I explained in a couple of posts back about how I injured my arms and that I needed a very lightweight machine. The Deus fits that bill perfectly so I can carry on enjoying my hobby of metal detecting without pain. Also, being cordless is an added bonus.
First thing I did as we all do with a new machine is quickly get it out of the box and see what we have. I'm still amazed how light it feels. I then had a quick look at the instruction book, wow, frightened the life out of me, I'm not at all tekky minded and thought this is going to be hard work. But my nephew, bless him, called round my house after he left work to show me the inns and outs of it. Now I have a basic understanding of it I feel a lot better and looking forward to reading the instructions now. We intend to go out for the day detecting tomorrow so I will be giving it its first run. Its been all charged up and I'm ready to roll, not sure what to expect but I will have my Nephew with me as a tutor. Tomorrow will be a test run for me, if I find anything I will look at it as a bonus, I just can't wait to see how it performs.
Right, I better spend the rest of the evening swotting up,,,,where's me glasses.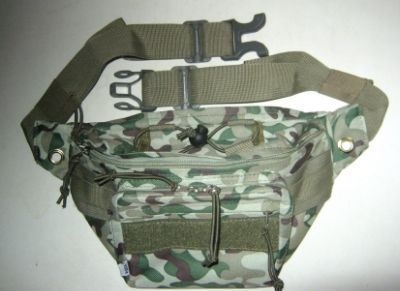 Before I go, I'd like to show you another purchase I recently made which arrived today. Its a Metal Detectorists " Extreme " Multi Pocket Finds Pouch with multi Probe securing positions, Includes Security Attachment + Coiled Lanyard. A very handy piece of kit from a well respected seller on the UK and European Metal Detecting Forum.
I'd like to think I will fill that pouch tomorrow and not with just junk....