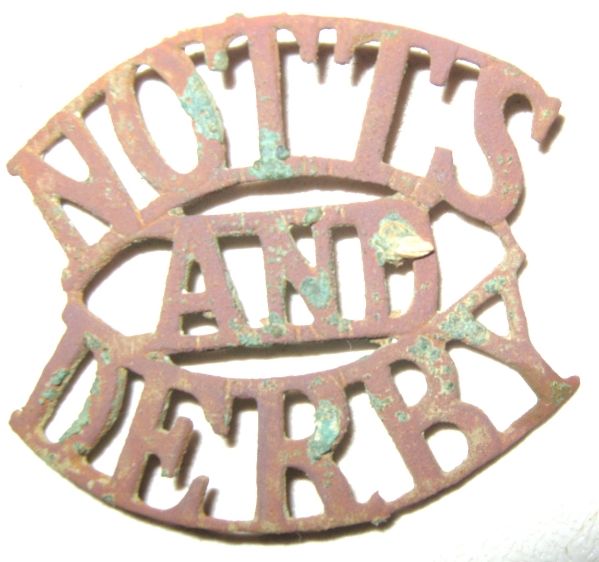 Out all day metal detecting today with bad results. My detecting buddy and I spent hours walking the fields with hardly any signals, the land seemed baron of any finds. Normally we detect the fields around the actual farm buildings, but the land owner also had a bit more land on the other side of the valley so we drove over there after letting the land owner know we were about. We think it was a bad decision, there were just hardly any signals to be had. My buddy found the only coin of the day, a ship halfpenny along with a couple of buttons. He was using his Deus.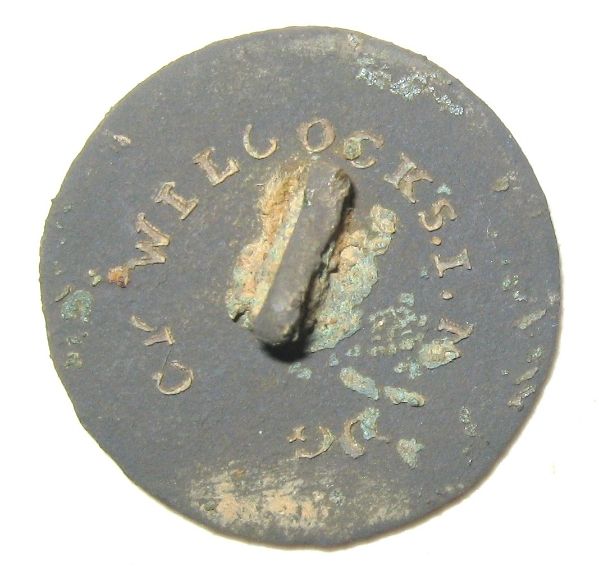 All I managed to find was a Notts And Derby WWI Shoulder Title, mind you I was pleased with that, I like military badges and buttons. Also dug one plain button and a large piece of lead which i think is another palm guard. It fits into the palm of the hand perfectly and you can see a couple on indents on the inside of the fold.
That was our lot, as I say signals were sparse but we made a decision and you have to try these places.