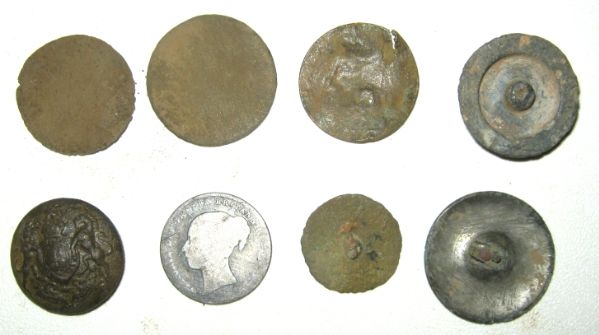 Out metal detecting on pasture today at my nephew's permission. He had three lovely silver hammered coins off there during the week so today we were hoping our luck was in for some more. But alas, no hammered turned up. The only silver we had was a worn Victorian shilling which I found with my Velox One. The only other finds between us were some grot coins and buttons.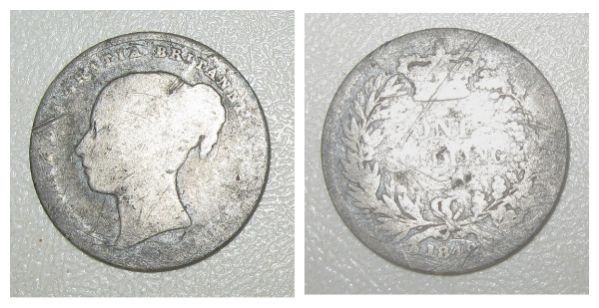 Above is a pic of my finds today. I was pleased with the Viccy shilling dated 184?, even tho a bit worn silver is silver and was a joy to see it come out. It was only about 4 inches deep and gave a good dig-able signal.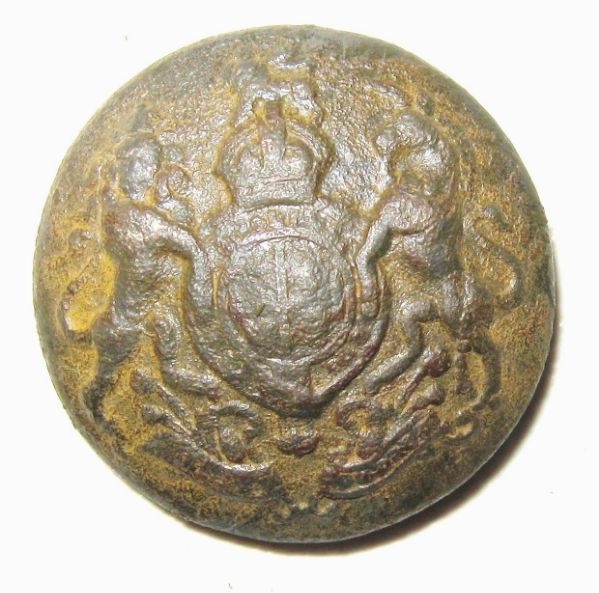 Also I was happy to have dug this General Service button from WW1.