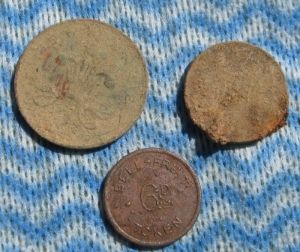 Just killing a couple of hours before work and thought I'd have another go detecting my back garden trying a different setting on my Velox One. I've swept my tiny garden with 3 different machines over the year and never expected to find any more coins. I dug a couple of large rusty nails and set the discrim to eliminate them. Ended up with the
Velox set at:
Sensitivity 9
Iron Discrim 10
Ground Balance 6
Iron Off
Signal Audio 1
Mineral 3.
I swept the whole garden again and had 4 clear signals. One was a large bit of foil, but I managed to winkle out another 3 coins. A 2p, a 1p and a token.
It just amazes me how I missed these coins before, just goes to show you have to learn and try new settings before you can say an area is 'dug out'.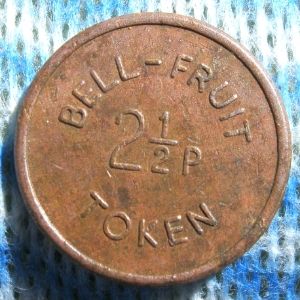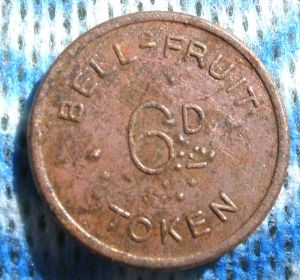 The token is interesting, its only a fruit machine token but one side says 6d, and the other side says 2 and a half p. Has to be the date we changed over to decimal.